financial reciprocity through selfless service.
sprint to validate. pace to sustainability.
WE ARE BUSINESS PHILANTHROPISTS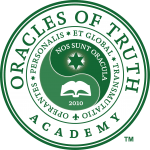 Build Workforce Capacity for Your Business
Dr. Tammé Shinshuri
Inventor
Shinshuri Foundation
Dr. Shinshuri is the founder and CEO of Shinshuri Foundation and the inventor of Business Philanthropy.
Gerald Hickman
Leadership Ambassador
Classy Hippie Tea Co.
Gerald is the founder of Classy Hippie Tea Company a soulful boutique, yoga studio, tea clubhouse, and more...
Tamike Wright
2019 Cohort
Uni4orm Resources
Tamike is the founder and CEO of Uni4form Resources focused on delivering transformative technologies to enhance human capabilities and performance.
V-Cut Cigars
Tracey is the founder and CEO of V-Cut Cigars. V-Cut is an interactive social experience design by ladies.